Designing and creating bespoke furniture for our customers is at the heart of our offering.
We treat each new design brief as a chance to create the most inspiring and innovative designs in contemporary interiors, offering a number of tailored services to suit your space.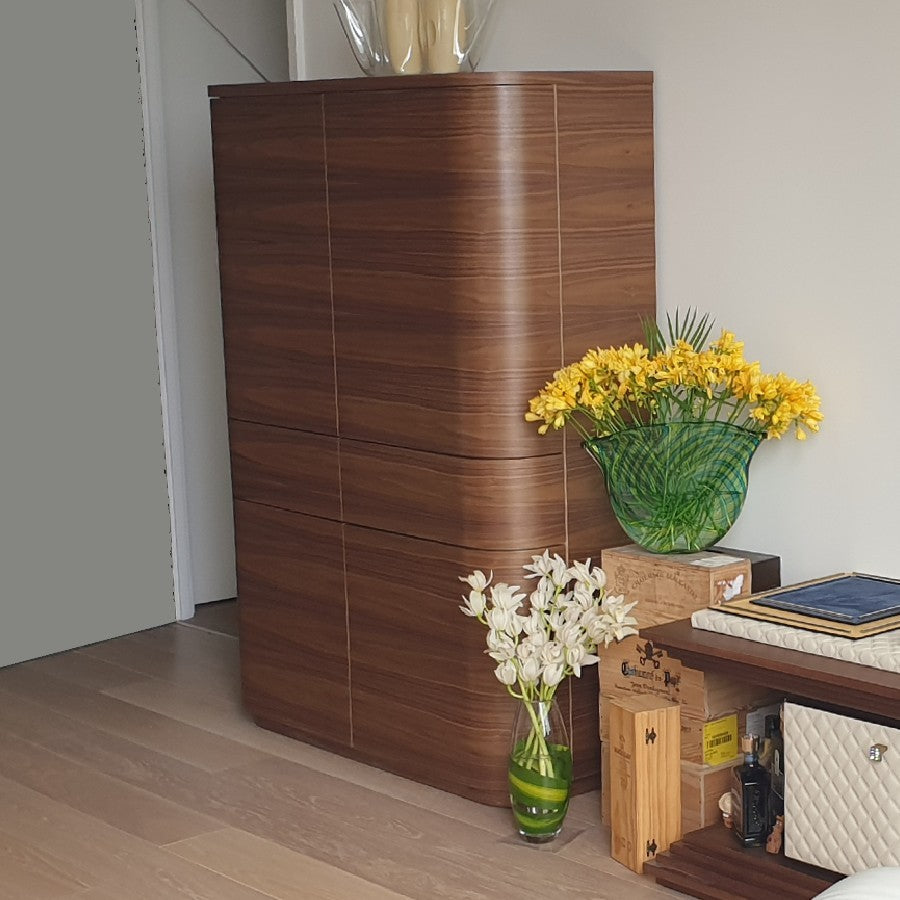 BESPOKE FURNITURE
Our furniture can be modified to suit your specific requirements or you can commission us to make an entirely new unique piece.
View Gallery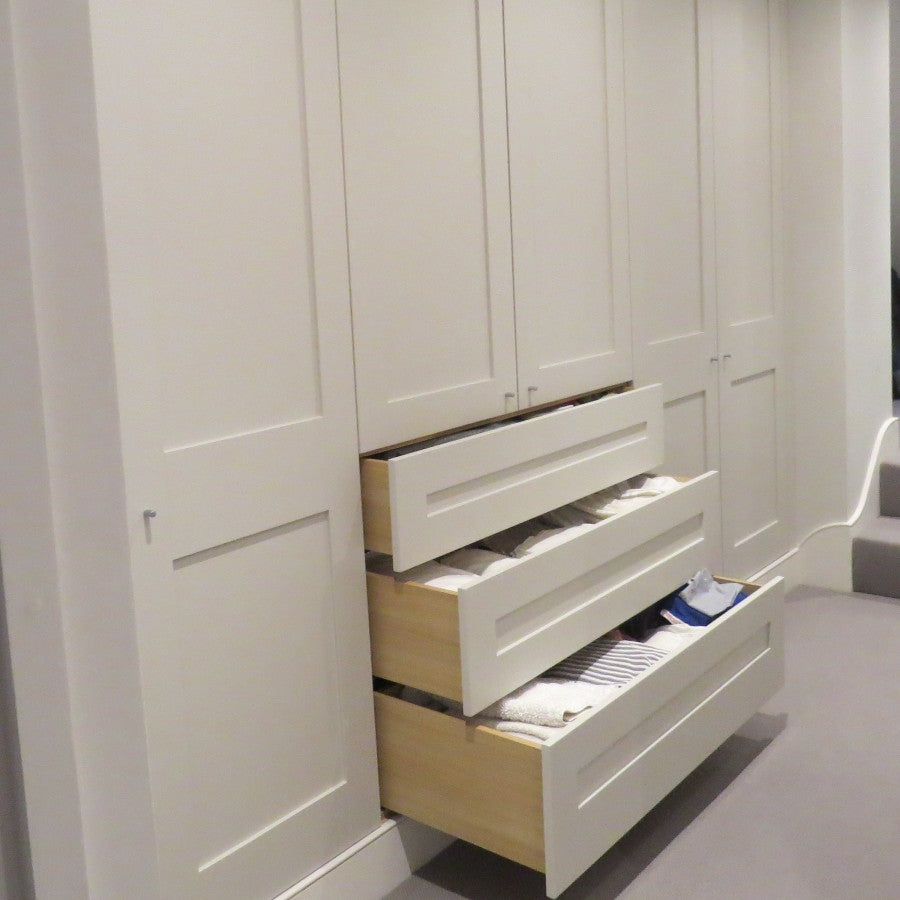 FITTED CUPBOARDS
Let us maximise your space with creative storage solutions and intuitive mechanisms for superior functionality, all within beautiful design.
View Gallery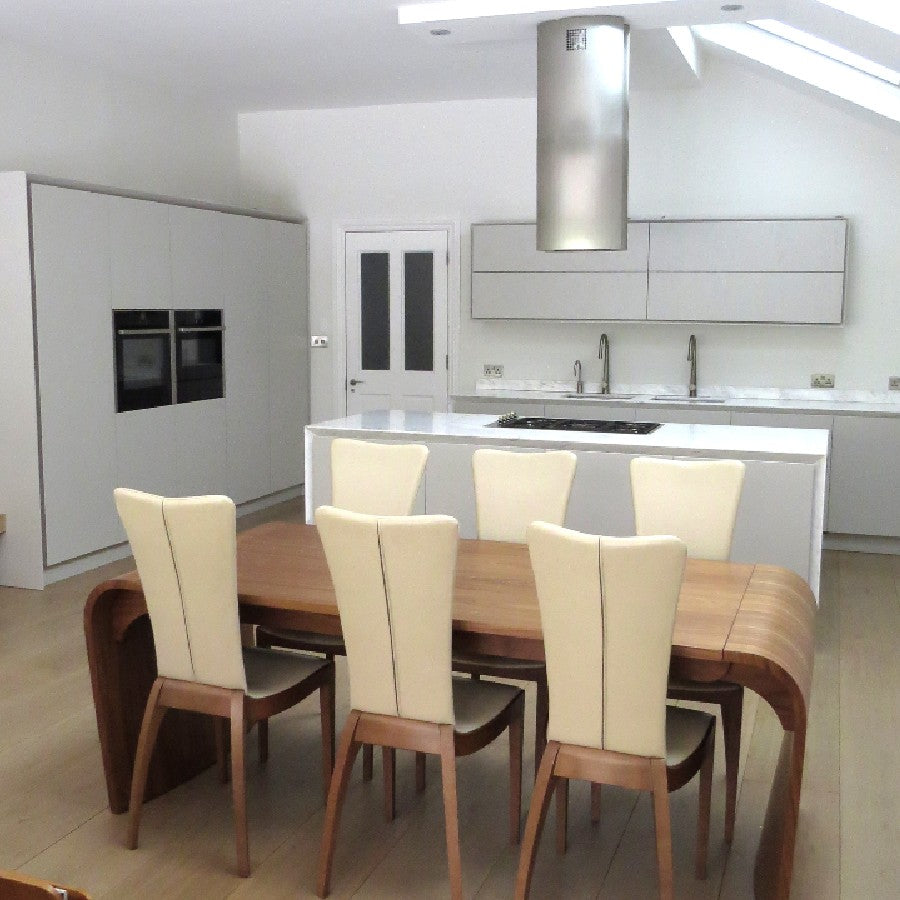 KITCHENS
Using contemporary features, finishes and the latest intuitive mechanisms, we'll design a stunning kitchen that is completely in sync with your lifestyle.
View Gallery
THE BESPOKE PROCESS
This guide clarifies each step of the process, from initial discussions to delivery.
At Tom Schneider, we operate a four-step process for every bespoke commission to take your project from concept to completion. This enables us to meet your specific requirements, timeline and budget whilst working closely with you at every stage, to ensure a superbly designed result.  
YOUR BRIEF
It all begins with an idea: you may have a fixed design in mind, be inspired by our existing designs or prefer something newentirely - we can help. We will discuss your ideas and guide you through the process to create an ideal design solution.
THE DESIGN PROCESS
Working to your brief, we will design a custom solution that is tailored to your needs. We can will provide detailed 3D renderings of the piece that bring together your choice ofwood finish, upholstery and any special features such as inset lights or uniquemechanisms so you can see your design in full. Following your feedback will amend the designs to make sure you are completely happy.
CRAFTED BY HAND
Once you are happy with the details of your design and all visuals, fittings and materials are exactly as you require we will proceed with production. Most furniture will be made within our standard 8-10 week lead time, however if the design is sizeable or particularly complex then this may affect the lead time. This information will be outlined to you at the outset.
AN END-TO-END SERVICE
The final stage of the process is bringing the bespoke piece home. Our two man delivery service will ensure every aspect runs smoothly and the furniture is perfectly positioned and ready to be enjoyed. With fitted furniture including kitchens these will be installed by specialist fitters.
COMPLIMENTARY NO-OBLIGATION DESIGN QUOTE
At Tom Schneider we are happy to provide you with a free, no-obligation design quote. Simply contact us with your details and we will be in touch to discuss your individual requirements.
It's more than I hoped for! An absolute perfect piece of furniture in every way. Couldn't be more delighted in the design and quality of material and work. Thank you.
Just a note to say that the 6 chairs look terrific around our table. We are really pleased with the appearance and functionality of the chairs. They fit into the space well and aesthetically they are a joy. Thank you, Tom. It is so rewarding to get this result after our design meetings, discussions and exchanges of ideas.
I'm absolutely thrilled with my Tom Schneider unit. It's a beautiful piece of furniture— beautiful wood and beautifully designed and crafted. It's exceeded my expectations in every way. Thank you so much
My new tables are simply beautiful. Extremely well made. Ordering, delivery and after care has been exemplary.
Just to let you know the furniture is really beautiful and also how professional you were as a company, from when I ordered, through to delivery even in these difficult times so hat's off to Tom Schneider .
This is a really beautiful piece which is as much a work of art as a functional piece of furniture. We couldn't be happier with our purchase. The ordering process was very simple and communication re delivery dates etc was very good. Would highly recommend.
If you appreciate great quality and style from a company who also provides great customer service, look no further. We just purchase the TV stand …..fantastic, so pleased to have found it and to have dealt with such good : ) professional people.
So stylish, so well made. Wanted it to be a feature and it certainly is. You can tell its a luxury piece of furniture. Beautiful. Fully recommend.
The furniture is fantastic and even better quality and finish then we anticipated. The delivery was easy and they guys were very polite.
Amazing service and beautiful furniture from Tom Schneider; my TV unit has attracted many compliments and envious glances since it arrived! The company were extremely professional and friendly, offering lots of advice and support with a personal touch. I couldn't recommend them highly enough!
TV stand is beautifully designed. Nothing came close to it when comparing against others. Design and finishing excellent. Just what i was looking for. You need items of beauty in your room especially if you want them to be there for a while.
Very elegant addition to my sitting room. The quality is fantastic and the service was excellent. Delivered on time and very polite delivery men. It has been admired by many family members and I am really thrilled with it.
The buying experience with Tom Schneider has been outstanding. Not only does Tom Schneider design and make beautiful, timeless furniture, they back it up with excellent and timely follow-up service.
Absolutely delighted by this piece of craftsmanship... its stunning. The team are absolutely brilliant, quick, responsive, helpful, polite and effective. Delivery was perfect, great team, polite and courteous, neat and tidy... 10/10 on all counts, highly recommended, worth every penny! We had a difficult space and the curves on this solved the issue nicely…
We absolutely could not be more delighted with the table. It's a beautiful piece of furniture which makes me smile when I use it. Your men were courteous, respectful of property and did exactly what they said they would. I have saved up for ages for this table and am over the moon with it!
We love our new coffee table which we bought to match the tv unit , beautiful classy furniture, thank you